Google Search is a quick way to get information on businesses, especially if you want to check to see how busy a place might be before you're able to pop in for a visit yourself. And while businesses in general have been supported for awhile to show wait times within Google Search, restaurants have been missing up until now.
Google announced today that it will begin rolling out restaurant wait time support within Google Search soon. The feature will be deployed in Google Maps soon, too.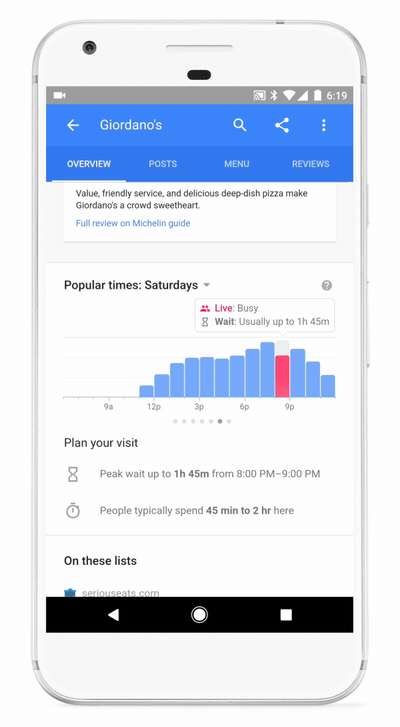 With this feature, users will be able to use Google Search to look up a restaurant and, in addition to getting all the standard information like open and close times, the address, and even reviews, visitors will be able to see when the restaurant is busy. Users will also be able to click on a specific time to get estimated wait times for that period.
This particular feature has been a nice addition for Google Search, and with the inclusion of restaurants should go a long way to helping visitors.